Video Archive : Corporate Workshop
See how our High Flying Programs can help improve your team. This video shows the program in action and will let you hear what participants have to say.
High Flying Programs is a fresh approach toward team and leadership development that allows people to have fun whilst achieving mutual goals and creating strong relationships in the work place.
For more information about our High Flying Programs check out our Corporate Classes section on the website, email Annie Stephens or call +61 3 9676 0399.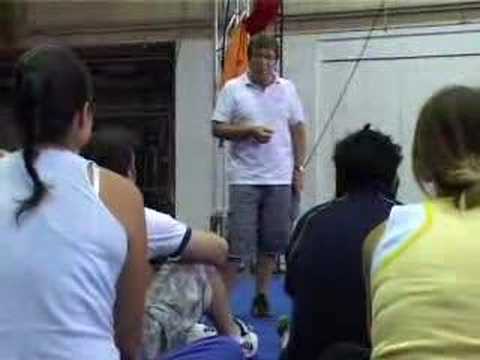 Circus Oz High Flying Teams 2006
View Video
Become a Mate
Become a Mate
Become one of our Mates and get the low down on tours, special deals on tickets, information about classes and other goodies.
View